York University researchers, in collaboration with CAMH, have launched a first-of-its-kind mental health literacy guide to address the knowledge gap in supporting autistic adults. The free guide combines input from research and first-person accounts of autism in Canada, and provides:
a definition of autism in adulthood
how to identify mental health problems and mental health solutions for this community, and
seeks to dispel misconceptions.
The content is targeted toward autistic adults and their family members, professionals, policy-makers and leaders to increase their understanding about mental health within the context of autism, and to provide information about the mental health systems across Canada.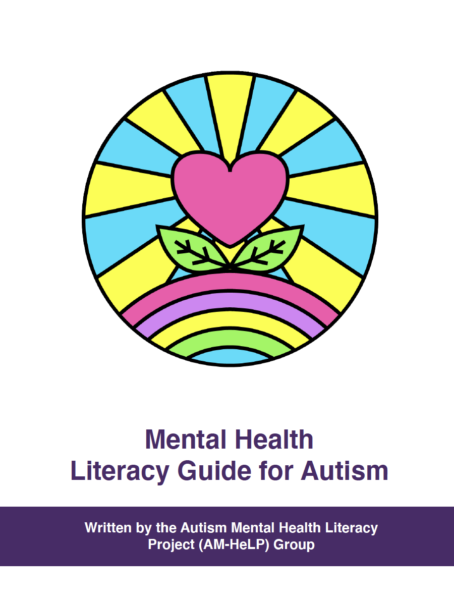 Approximately half of autistic adults will have at least one mental health or addiction diagnosis in their recent past and autistic adults are three times more likely to have a suicide attempt compared to non-autistic adults. Researchers say previous mental health literacy materials did not talk about the intersections between well-being, mental health problems, and what it's like to be autistic.
Weiss says when the pandemic struck, many of the stressors of COVID-19 were already impacting mental health for the public at large and some of these also had a unique impact on autistic people. The guide's chapter "Navigating Crises, Emergencies and Pandemics," includes autistic advisers' experiences during the pandemic.
The guide was funded by the Public Health Agency of Canada's (PHAC) Autism Spectrum Disorder Fund.
For more information, visit: https://news.yorku.ca/2021/04/...literacy-for-autism/